DIGITAL MARKETING & WEB DESIGN AGENCY
we're not like any other agency
Suppose you've had previous experiences with web design agencies. In that case, you might have encountered the frustration of being forced into generic website packages or marketing strategies that didn't align with your business's unique needs. At CV Kreative Marketing, we believe in a different approach. We prioritize understanding your business inside out – your goals, values, and target audience. Our web design agency doesn't rely on one-size-fits-all solutions or costly upsells. Instead, we custom engineer the following solutions to fit every client we partner with. With us, you can expect personalized and tailored strategies that drive success for your local business.
A word from our Co-founders
Thank you for considering CV Kreative Marketing as your Digital Marketing Partner for your business. We know there's a lot to choose from when it comes to digital marketing options; there's much to choose from. This is why one of our slogans is, 'Let's do something great. Together!' we pride ourselves on meeting goals and over-delivering for our clients. We are excited to take care of business.
"During the entire project, CV Kreative Marketing held our hands. We ended up with an amazing online solution that our customers and ourselves value highly."
"During the entire project, CV Kreative Marketing held our hands. We ended up with an amazing online solution that our customers and ourselves value highly."
Featured Project



Cut My Bills Now
SOCIAL MEDIA ASSETS CREATED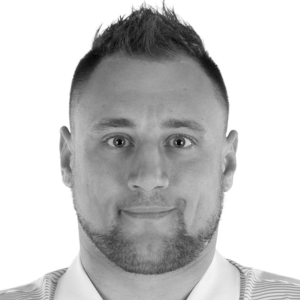 Robbie Carroll
Co-founder
Robbie is one of our co-founders as well as a project lead manager. One of Robbie's main responsibilities is to run the day-to-day operations of CV Kreative USA. He has a creative vision like no one else. From the grand perspective and down to that 1x1 pixel, he excels. In his spare time, he loves to watch, coach, and play soccer and spend time with his wife and son.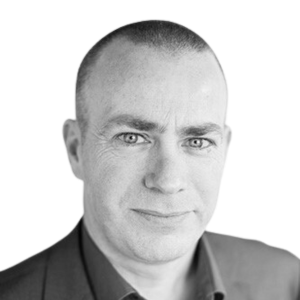 Neil Carroll
Co-founder
Neil is another of our co-founders as well as our lead developer and consultant. Neil's main responsibilities are ensuring that websites and campaigns are meeting and exceeding their targets, he also runs the day to day operations of the UK office in Wakefield, England. Prior to CV Kreative Neil was an insurance executive in the UK for one of the largest insurance companies in Europe.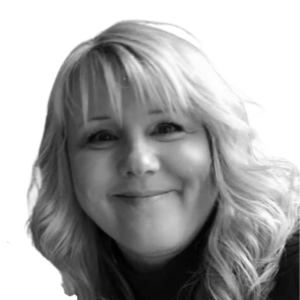 Tracey Carroll
Chief Operating Officer
Tracey is the Chief Operating Officer (COO) of CV Kreative, a creative agency in Wakefield, UK & Sioux City, IA. Tracey oversees the company's daily activities, ensuring everything runs smoothly and efficiently. Tracey's expertise includes managing teams, implementing effective processes, and developing strategies to improve operational performance. She is a dedicated and experienced leader who has been instrumental in driving the growth and success of CV Kreative.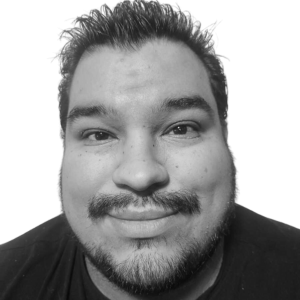 Jonathan Boye
Director of Community Relations
Jonathan brings a background in providing solutions for different businesses. Jonathan has decided to take a more broad approach to his brand of problem-solving. Born to help small businesses thrive, he opened up his consulting firm. He focuses on bridging the gaps in small business needs, from marketing and media to sales training and general business development.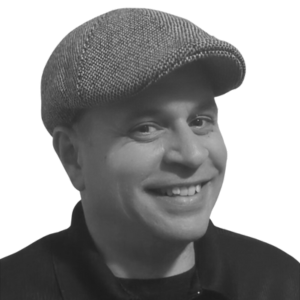 Shawn Gilmore
Director of Sales
Shawn was born in Sioux City, IA, and has lived in
other places, such as Chicago IL, Las Vegas, NE, and Boise, ID, before moving back to Sioux City. He's  traveled all over the country road racing vintage
motorcycles, which is his passion and he's bloody good at it too.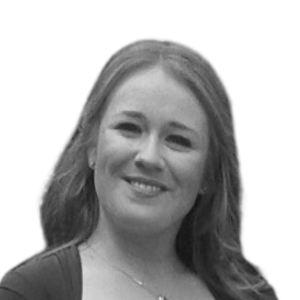 Chelsie Lancaster
Lead Designer
Chelsie is the lead designer and creative at CV Kreative, a creative agency based in Wakefield, UK. With a passion for design and a keen eye for detail, Chelsie is responsible for developing and executing the creative vision of CV Kreative's clients. Her expertise includes graphic design, branding, and user experience design. Chelsie has a strong background in print and digital format, and her work has been recognized for its creativity and impact.